You can access a library of global templates already available from Huddo Boards to use as inspiration for your own work.
When you start a New Board, click Explore the Template Library.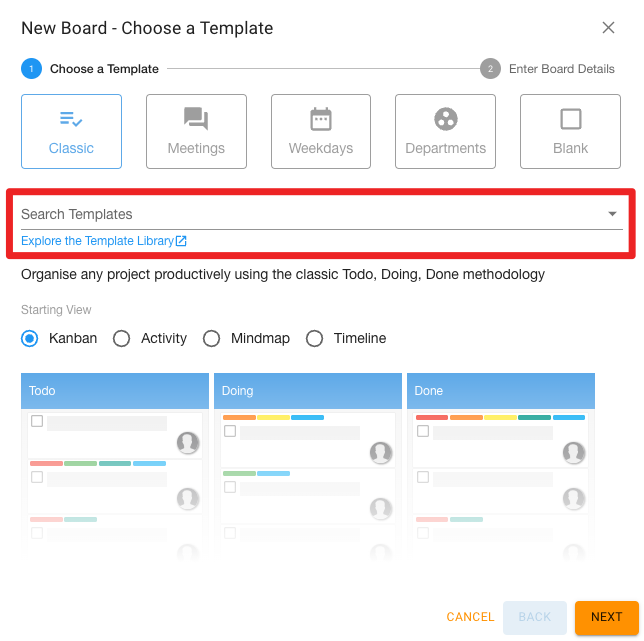 This will open a new window with available templates.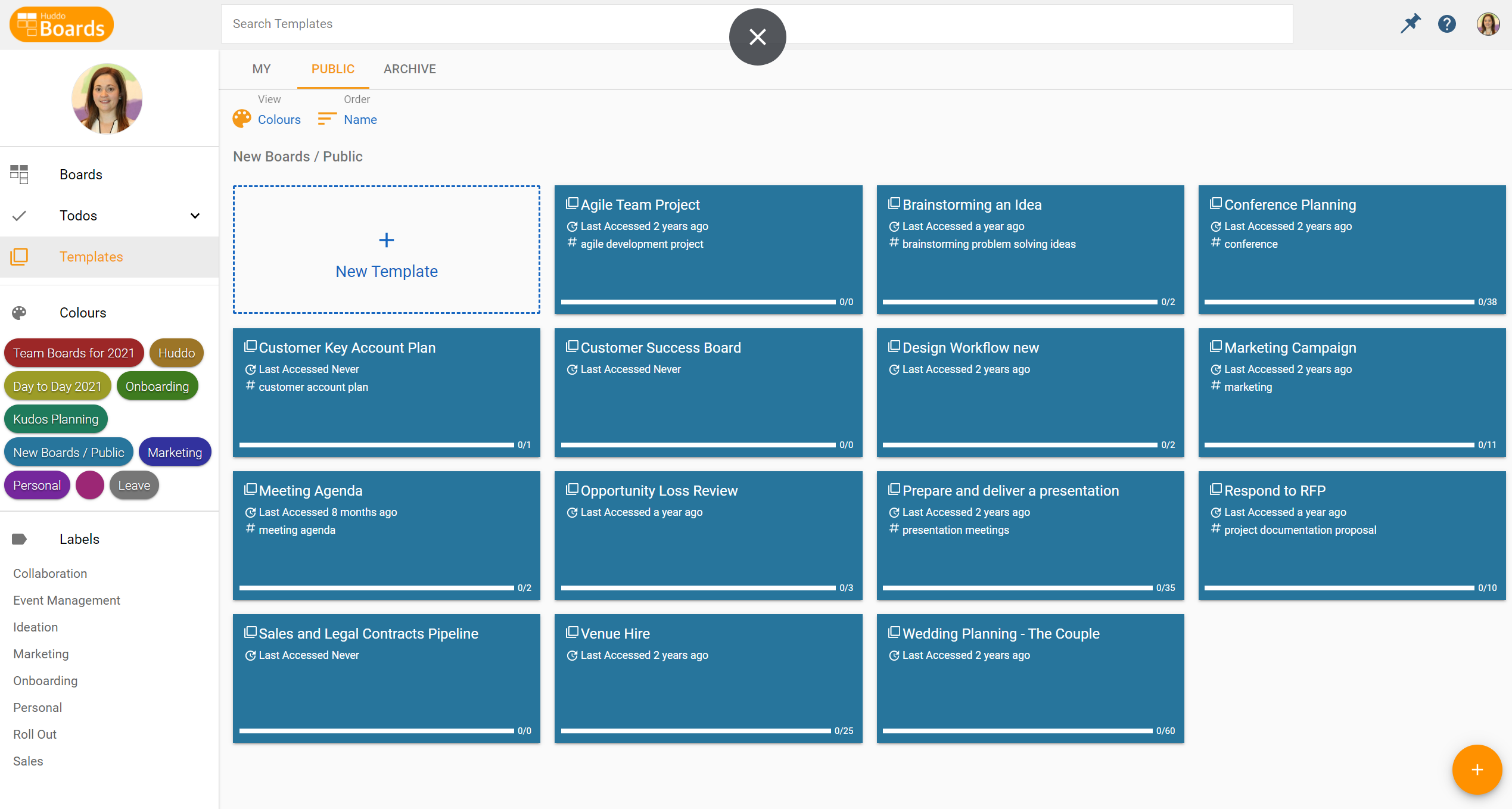 Feel free to click in to different templates to see what they contain.
When you've found the template you're looking for, return to your original New Board screen and start typing in the template name. It will appear and you can select it.
You still have the option to select the Starting View, from Kanban, MindMap, Timeline or Activty.
Click Next to give your board a name and then Save and you'll be taken to your new Board.
---
Last update: 2023-01-20