Assignment Roles¶
Within a template, you can create Assignment Roles that can be assigned to tasks just like members. When creating a board from this template, you can assign the members of this new board to these roles and they will be responsible for completing the tasks the role had been assigned.
Create a Template with Assignment Roles¶
Start off by creating a template following the steps in the Create a Template article.
Once your template has been created and opened, open the Members dialog by clicking on Members in the right side bar.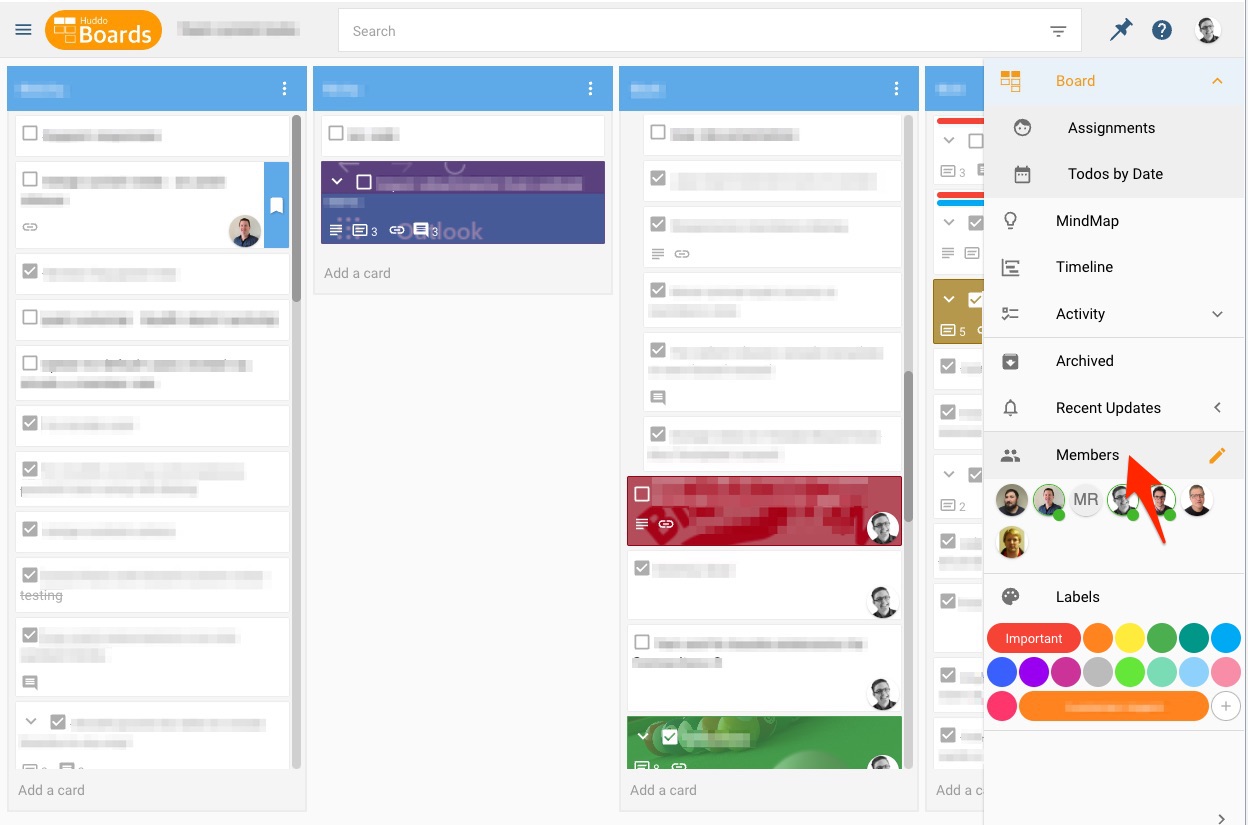 In the dialog that opens, there will be a section for Assignment Roles. Click the Create button to create a new role.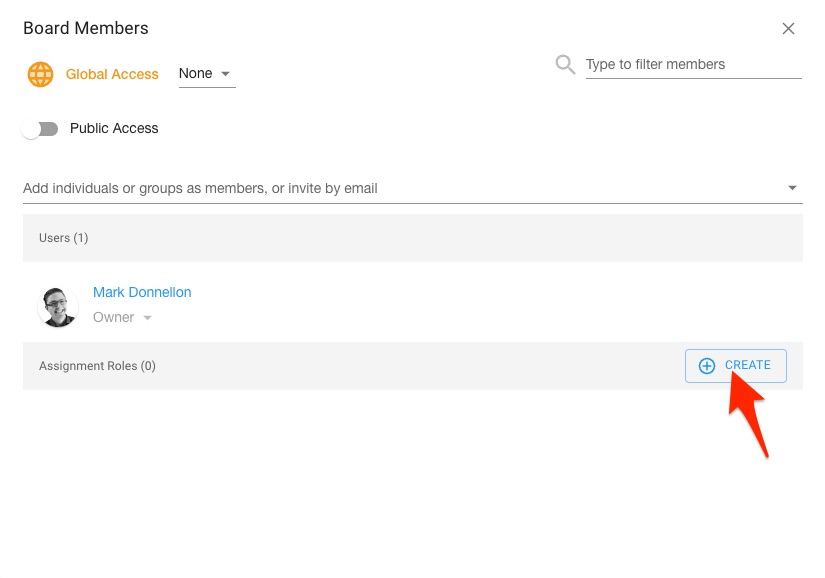 Give your role a name and select an icon. A color will be automatically assigned to the role. Click Save to create the role.
Now in the members dialog, you can see the roles that have been created. You can click these roles if you need to edit them.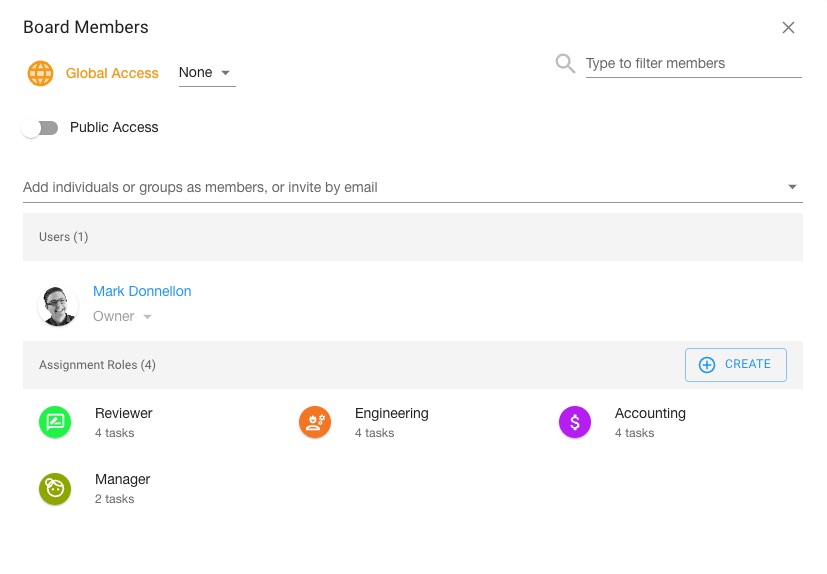 You can assign roles to tasks just as you would a board member.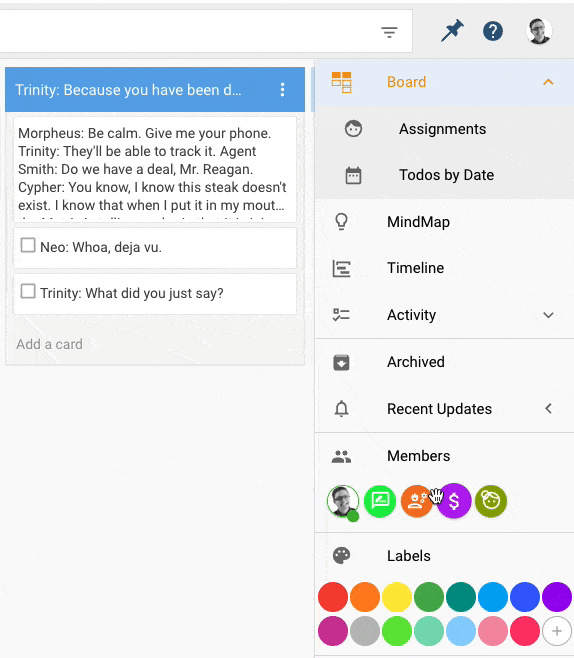 See the section on using a template to see how Assignment Roles are used when creating a board from a template.
---
Last update: 2023-06-20